I recently finished documenting the sampling of 200 different wine grape varietals, thus earning membership in the Pairings Bicentennial Club! Read on to hear about some of the interesting wine I sampled, and some great pairings to go with these off-the-beaten-path wines.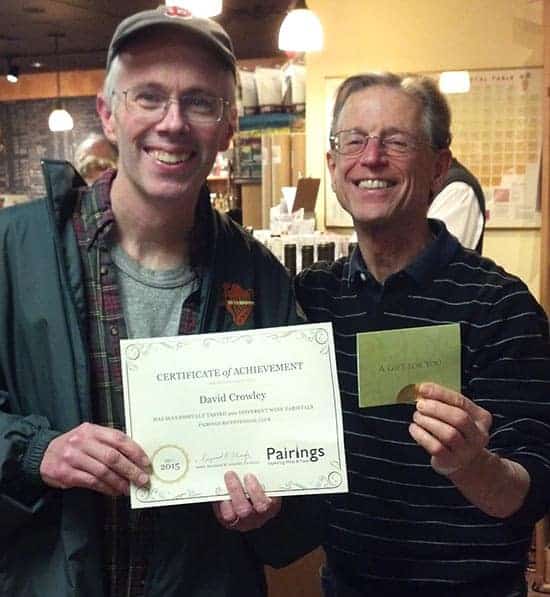 When Ray and Lori opened up Pairings Wine & Food back in April of 2010, they invited customers to try to track the wine grape varietals we sampled. Documenting 100 wine varietals would earn you the title "Century Club Member". I'd actually come across the idea on the web prior to Pairings opening, but decided to re-set my count and try to join the Century Club at Pairings.
Ray and Lori share my interest in trying interesting, off-the-beaten-path wines, so tracking 100 wine grape varietals was fairly easily. I blew past that goal in under two years, if memory serves. Just trying a variety of Italian wines can easily get you to 100 interesting wine grapes, as Italy alone has thousands of wine grape varietals. But going for 200 wine grape varietals, you definitely have to buckle down for the long haul.
A few other customers also made the Pairings Century Club, but I was the main one continuing on to try to document the sampling of 200 wine grape varietals at the shop. As I got closer, Ray was always on the lookout for new wines I might not have tried. "You ought to come to the tasting Saturday, we are opening a Susumaniello!" Yes, that would definitely get my attention.
There are a lot of interesting wine grape names you might not have heard of. On the way to the Bicentennial Club, I tried Zierfandler from Austria, Cayuga from the Finger Lakes, Kokour from Crimea, and Biancolella–my grape #199! Oh yeah, you've probably heard of Pecorino, but might think it's just a cheese…nope, also a tasty white wine grape varietal, which as you might guess goes great with the cheese by the same name.
Finally, the day came to sample grape #200 and earn my place in the Pairings Bicentennial Club (actually, it's kind of a lonely club right now, want to try to join me?). An Italian sparkling wine made from the Famosa grape was poured into my glass. Swirl, sip and of course, snap a photo, and I was in the Double Century Club! Ray made it official a week later, presenting me with my certificate of membership, shown at the top of the post. Are you ready to get yours?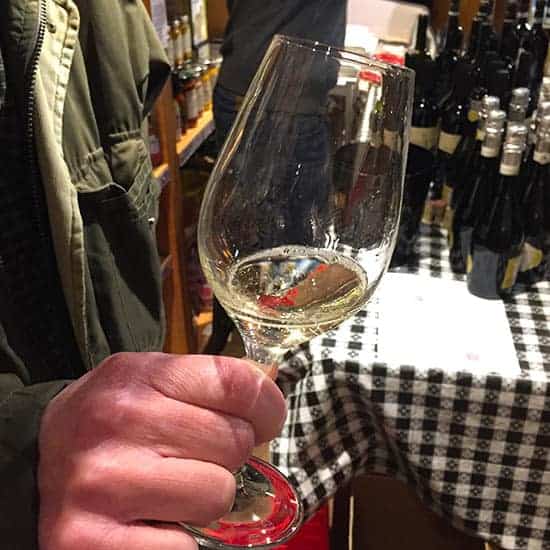 I was thinking about what insights I gleaned along the way to 200 wines that I might share in this post. The biggest take-away is there is a lot of interesting wine out there that tastes great and can often be great paired with your meal. Don't get me wrong, I love Riesling, Pinot Noir, Zinfandel and other usual suspects. But branching out will definitely enhance your enjoyment of the many nuanced flavors the world of wine has to offer.
To give you a little taste of the interesting and tasty pairings I enjoyed along the way, here are five interesting wines I tried along the way and the recipes I paired with them. All of these pairings scored an "A" from me, meaning the wine and food greatly enhanced each other.
Plavac Mali with Middle Eastern Chicken Orzo What, you haven't tried Plavac Mali? I hadn't until quite recently either. This one from Croatia nudged me very close to my goal of sampling 200 wine grape varietals. It drinks a bit like American Zinfandel, and I really like the bottle we paired with the Middle Eastern Chicken Orzo.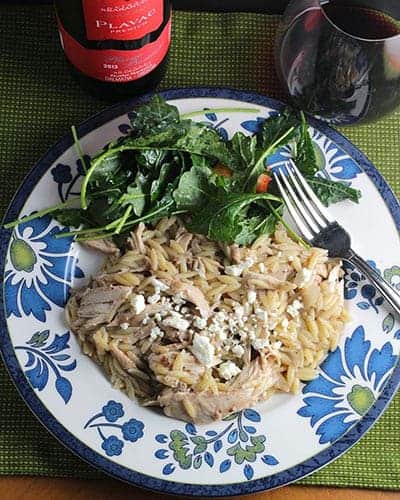 Prié Blanc with Ziti, Kale Pesto and Roasted Broccoli This white wine grape varietal native to the Valle d'Aosta region of Northern Italy is a great example of how trying interesting wine can also greatly enhance your meals. Here's how I describe this pairing: "nuttiness on the nose, lemon fruit with some tartness on the first taste. Eating it along with the pesto, which has a bit of kick, I also picked up some honey and kiwi on the wine, which cleansed the palate nicely. And that nutty quality worked perfectly with the roasted broccoli."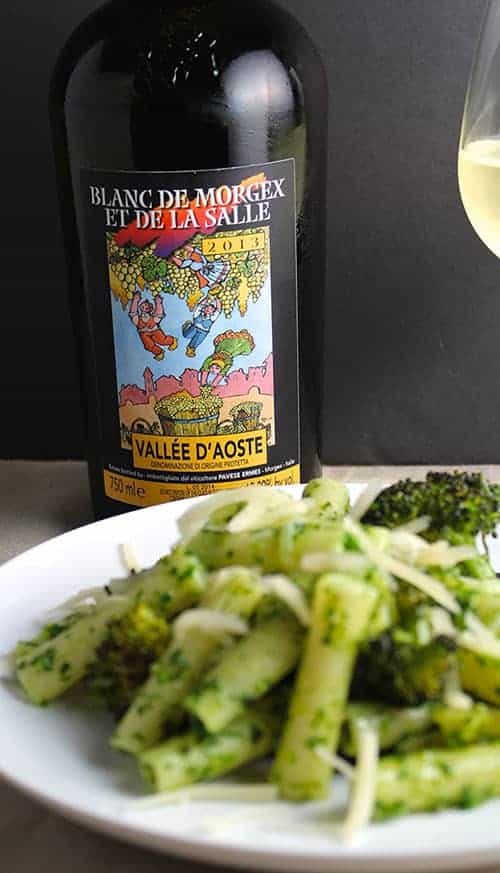 Touriga Nacional Blend with Portuguese Kale Soup If you come across this post and decide you are going to try for the Century Club, a Portuguese red wine blend is a great place to start! I put Touriga Nacional in the lead in, but you are likely to pick up a few new interesting wine grapes if you start enjoying Portuguese wine. And what better food to have with Portuguese wine than the traditional favorite, Kale Soup?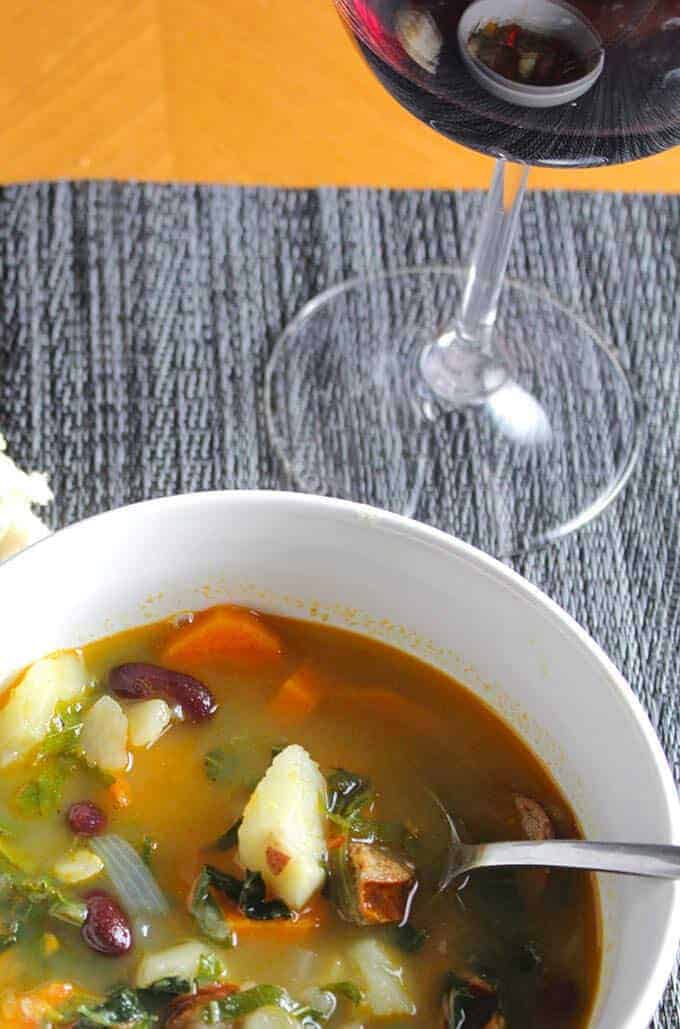 Agiorgitiko with Greek Lamb Stew Ok, if you've had any Greek red wine, you've probably had Agiorgitiko. This pairing is a great example of the "what grows together, goes together" concept.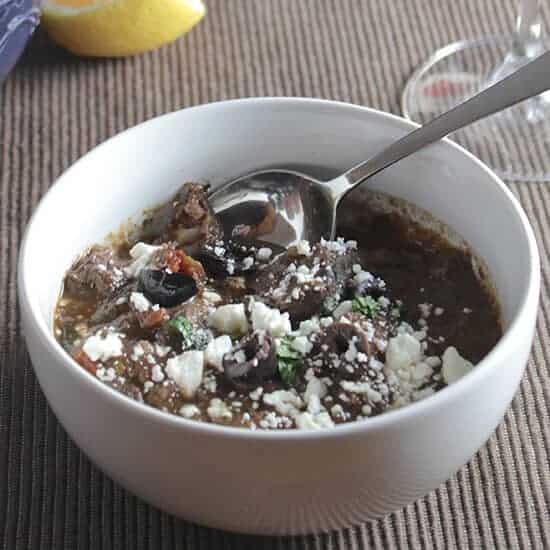 Centesimino with Bolognese Sauce and Crispy Prosciutto Centesimino is a wine grape raised by only a few producers in and around Emilia-Romagna in Italy. The medium bodied, well-structure Centesimino we tried made for a great pairing with our Bolognese sauce recipe.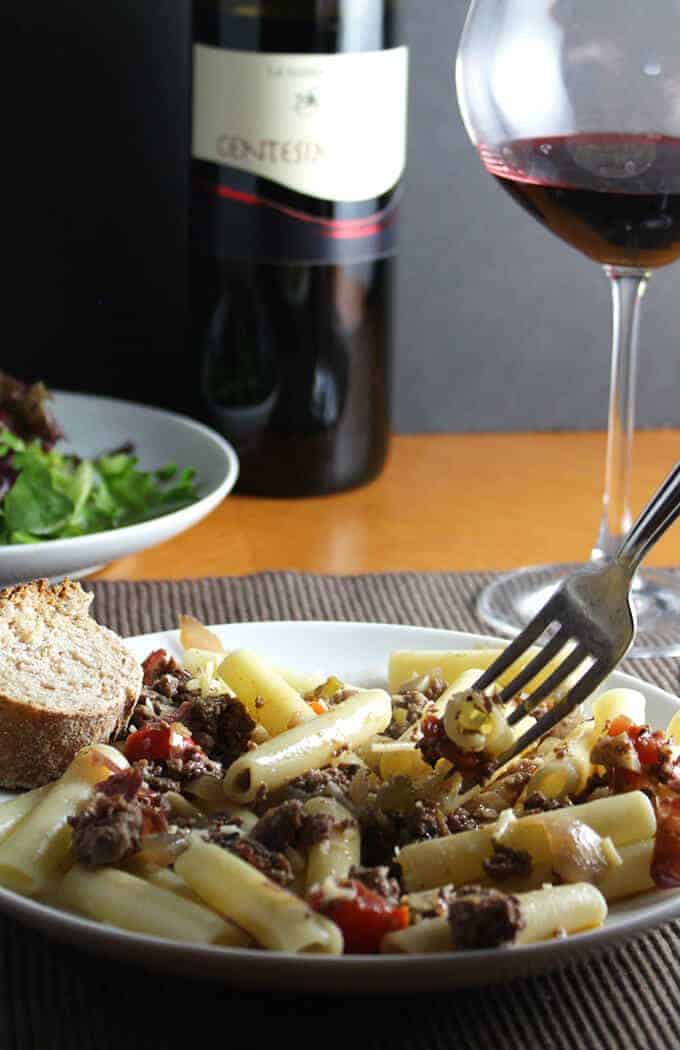 That's just a small taste of the great pairings you can come up with to go with the many interesting wines that are out there to be tried! Branch out and try something new, and let me know what you find!