Enjoy a festive winter wine dinner at home! This three course menu with wine pairings could be a fun way to enjoy New Year's Eve 2020, or any other winter evening when you want to do something special without going to a restaurant. Click here to skip our introduction and get right to the menu.
So, as we approach another holiday typically associated with parties and festive food and drink, hunkering down at home is the safe choice for our families and community.
But staying at home doesn't mean things can't be festive! During normal times, I enjoy gathering with friends to share a wine dinner featuring a variety of interesting pairings. Apparently, I'm not alone, as the Three Course Menu for Eight with Wine Pairings we shared back in 2012 gets a steady flow of visitors.
I figured this would be a perfect time to share a winter wine dinner menu that you can enjoy at home as a couple. This is a three course menu, plus appetizers, featuring our Oven Roasted Sirloin Steak with Onion Sauce for our main course. We start out with some tips for planning a wine dinner, but you can click here to get right to the menu.
If you like the idea of a festive wine dinner but would rather a vegetarian option, swap the steak for our Seitan Skillet with Peppers and Onions. That would go nicely with the sides and wine we have suggested.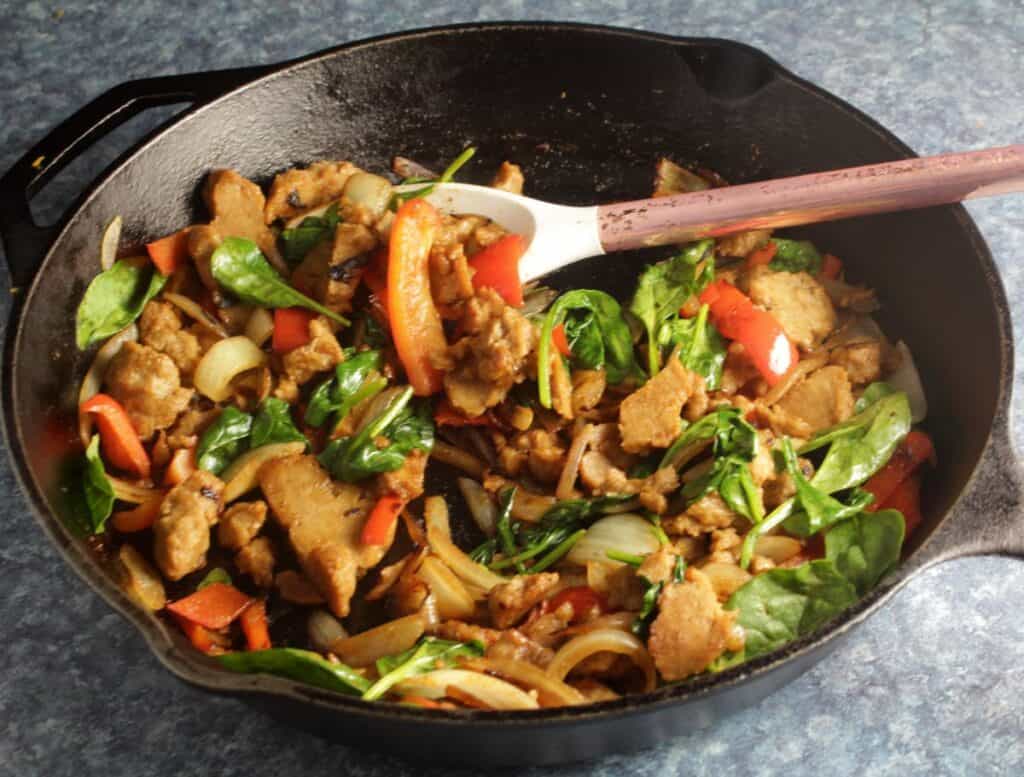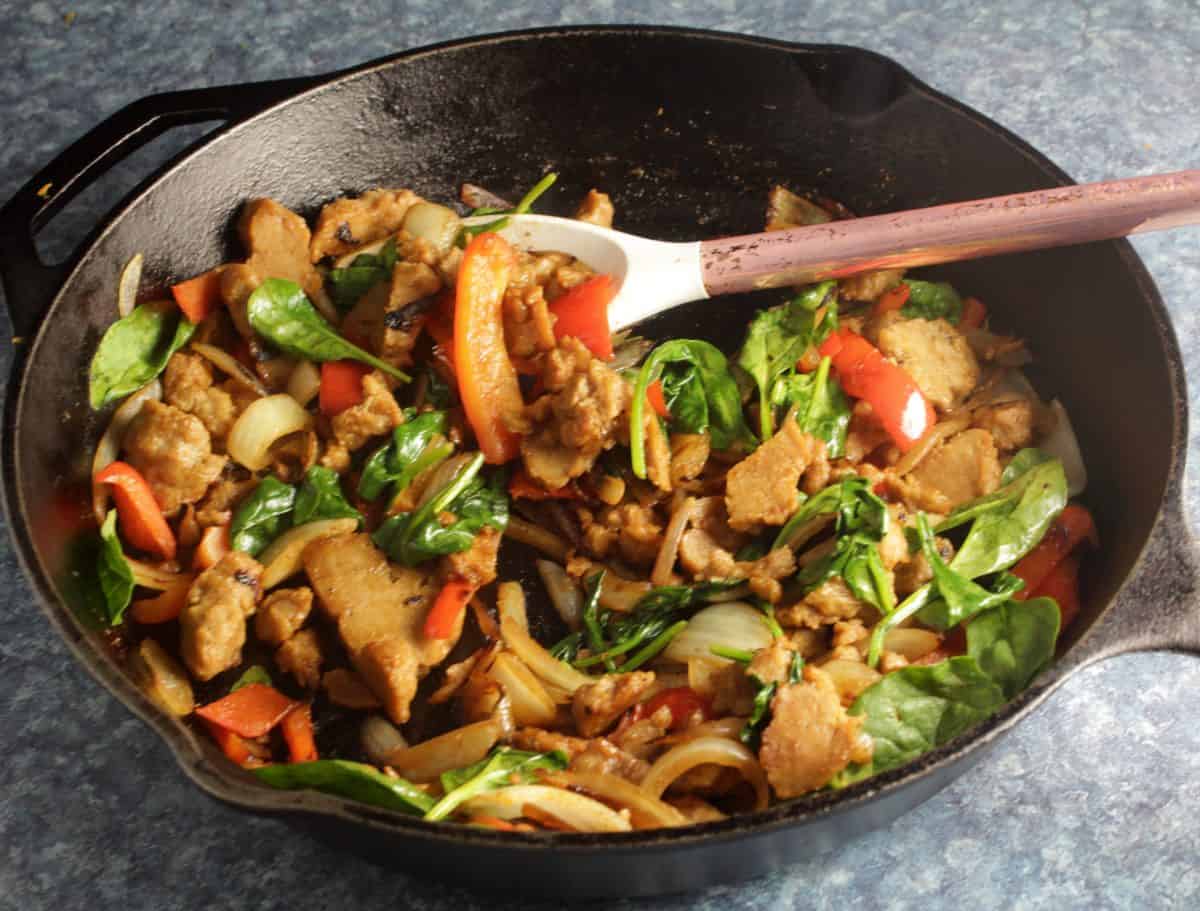 The recipes below could serve up to four people, so the menu lends itself to an intimate dinner with another couple or another such small group. Or if you make it for two, you will have some leftovers to enjoy!
Tips for a wine pairing menu
Here some tips that you can keep in mind if you want to make some adjustment to the menu I suggest, or come up with your own:
Bubbles, white and then red: Sparkling wine is a festive way to start a wine dinner, and it tends to whet the appetite. Generally, when planning a wine tasting lineup, serving white wines before reds makes sense. If for some reason you want to serve a white after a red, or simply circle back to a white wine that was opened earlier, try nibbling on a bit of crackers and cheese to cleanse the palate.
Light to heavy: Plan on lighter wines early in the meal, and work your way to heavier wines. Matching the body of a wine with the food is helpful for good pairings, so the food on a multi-course wine menu generally goes from lighter to heavier first. In the menu we share here, that means having soup before the steak. I sometimes include a fish course for a wine dinner, which I'd insert after the soup and before the beef.
Of course, you can simply follow my suggested menu and not worry about any of these tips!
Adjusting for a small group
For a wine dinner during typical times, I would definitely be thinking of a different wine for each course. I have written the menu to suggest a different wine for each course. But if there just two of you enjoying this dinner, you might not want to go through four bottles of wine! (but then again, 2020 has been quite a year…)
Some ways you can still enjoy different wines without getting excessive:
Use a Coravin to pour a glass of the wine for the course, and save the rest for later. I'm still getting into the groove of using a Coravin, but a lot of wine loving friends swear by it as a way to enjoy a bit from a bottle while keep the rest of the wine fresh.
Pick a bottle to serve with two of the courses. In addition to suggesting my primary pairing choice unique to each dish, I note options for stretching a wine for two courses.
Consider a half bottle for one or more of the courses. Most good wine shops will have a section of wines, albeit modest, available by the half bottle. And there are actually some pretty good wines in a can now coming out that are a good option for smaller servings.
If you don't have a Coravin and wine up with some leftover wine, I tend to find white wines keep a bit better than reds. That said, if you go for a big red wine to go with the steak and have some left, tannic wines with a lot of structure can sometimes drink pretty well the next day. Worse case scenario, you have a good start on making some red wine mushroom sauce!
Conventional wisdom says store leftover wine in the fridge whether it is red or white. I have actually had better luck putting reds back in the cellar, stored upright with the cork pushed back in firmly. Whites do pretty well for a few days in the refrigerator.
3 Course Winter Wine Dinner Menu
Appetizers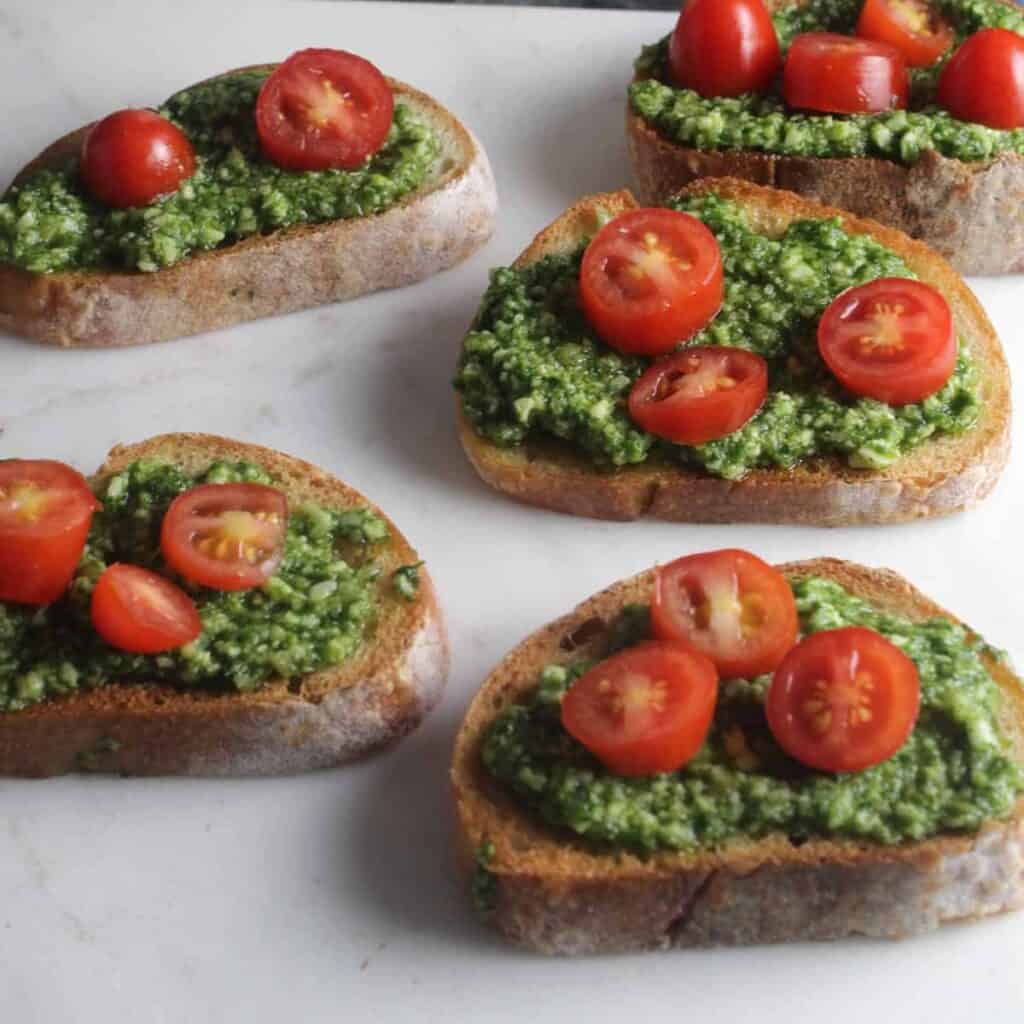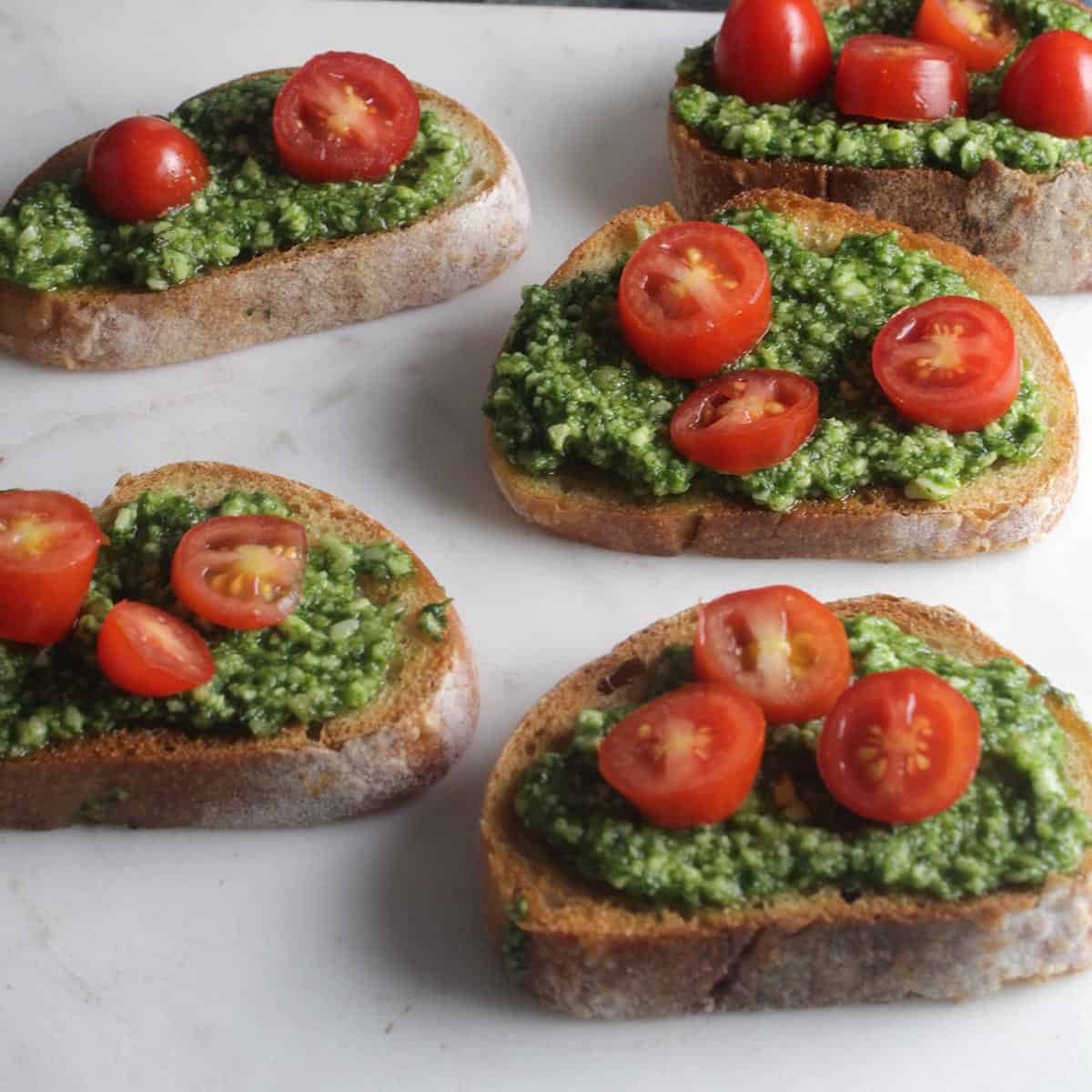 This festive appetizer features zesty pesto sauce served over crispy baguette slices. You could serve on its on our feature as part of a cheese board.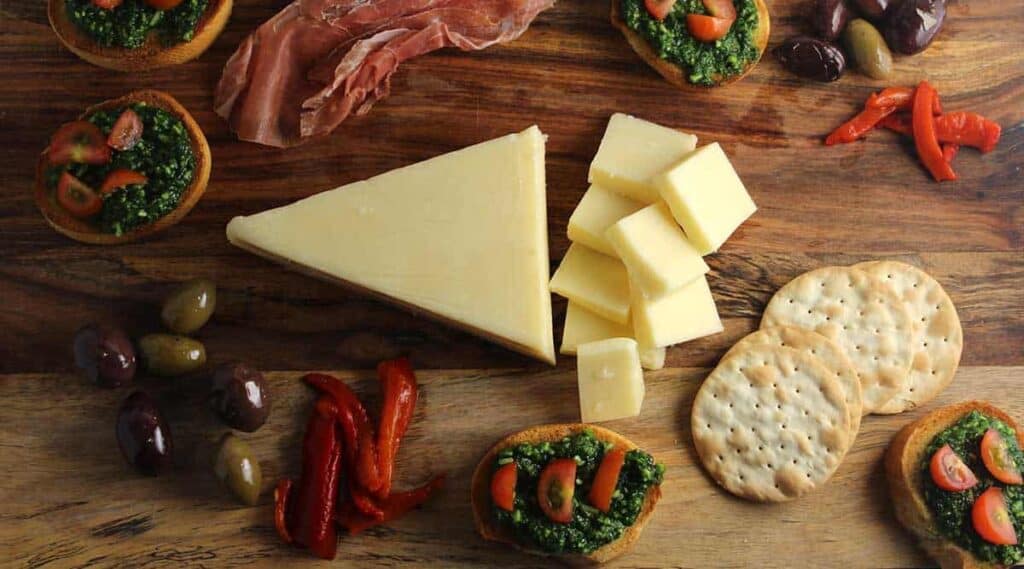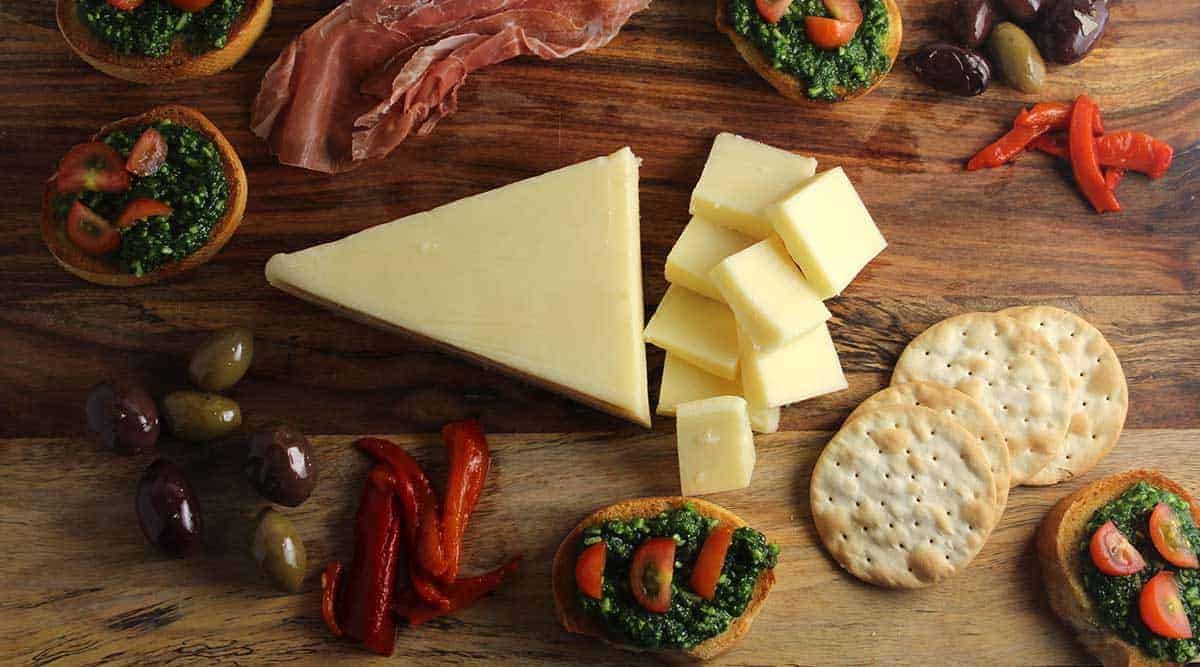 Appetizer Wine Pairing
Sauvignon Blanc is the classic pairing for pesto. You could also go with a Chenin Blanc, which can also work with the soup we serve as our first course. But if you are serving this for New Year's Eve, this would be delicious with a Champagne or other sparkling wine!
First Course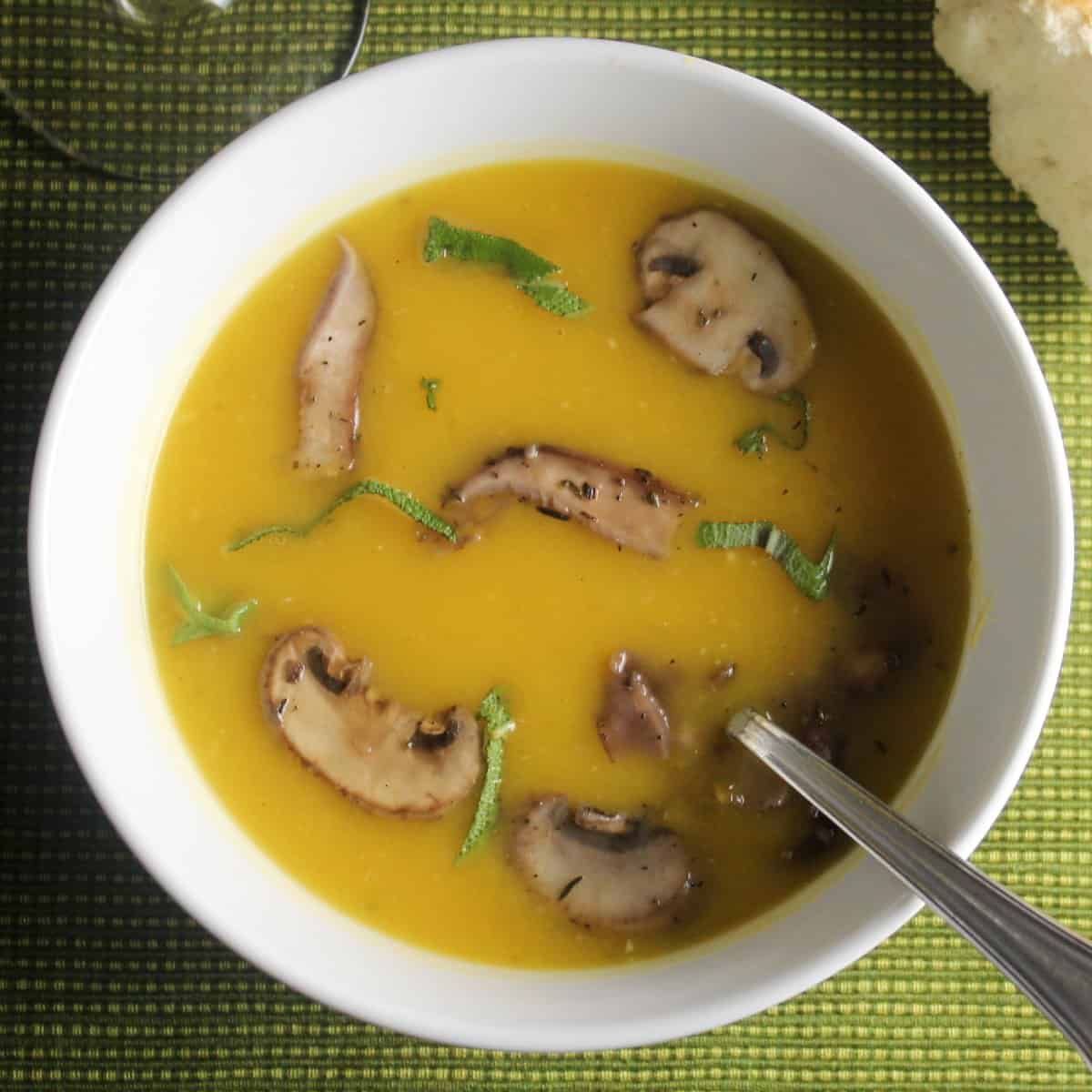 This elegant soup from Cooking Chat features creamy butternut squash soup topped with sautéed mushrooms and sage.
First Course Wine Pairing
I lean toward red wines when the weather gets cold, so my first inclination is to pair a Pinot Noir with the Butternut Squash Soup. But we've also had with with a Chenin Blanc, so that is an option especially if you opened one for the crostini.
Second Course (Main)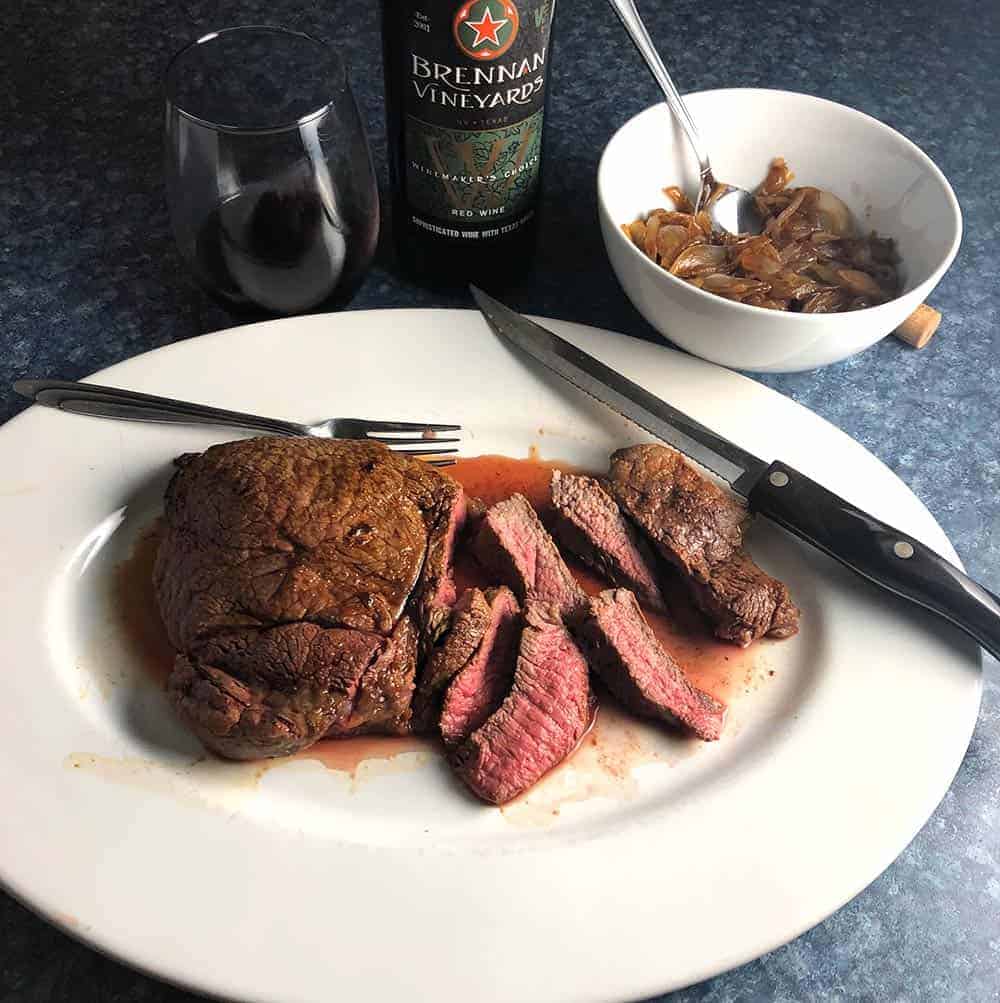 Sirloin steak perfectly roasted in the oven, topped with a delicious onion pan sauce. Recipe calls for two steaks, easily enough for four people. You could scale back and make just one steak for two people to share.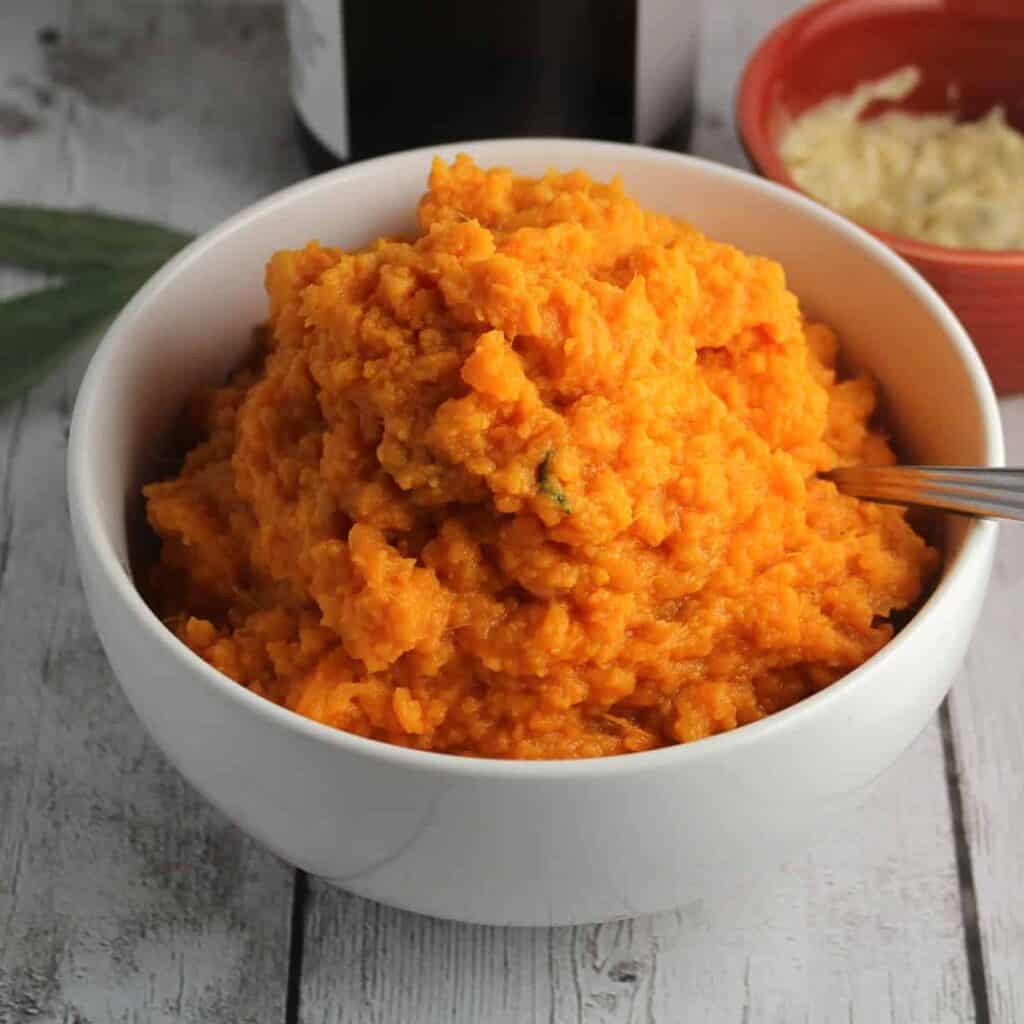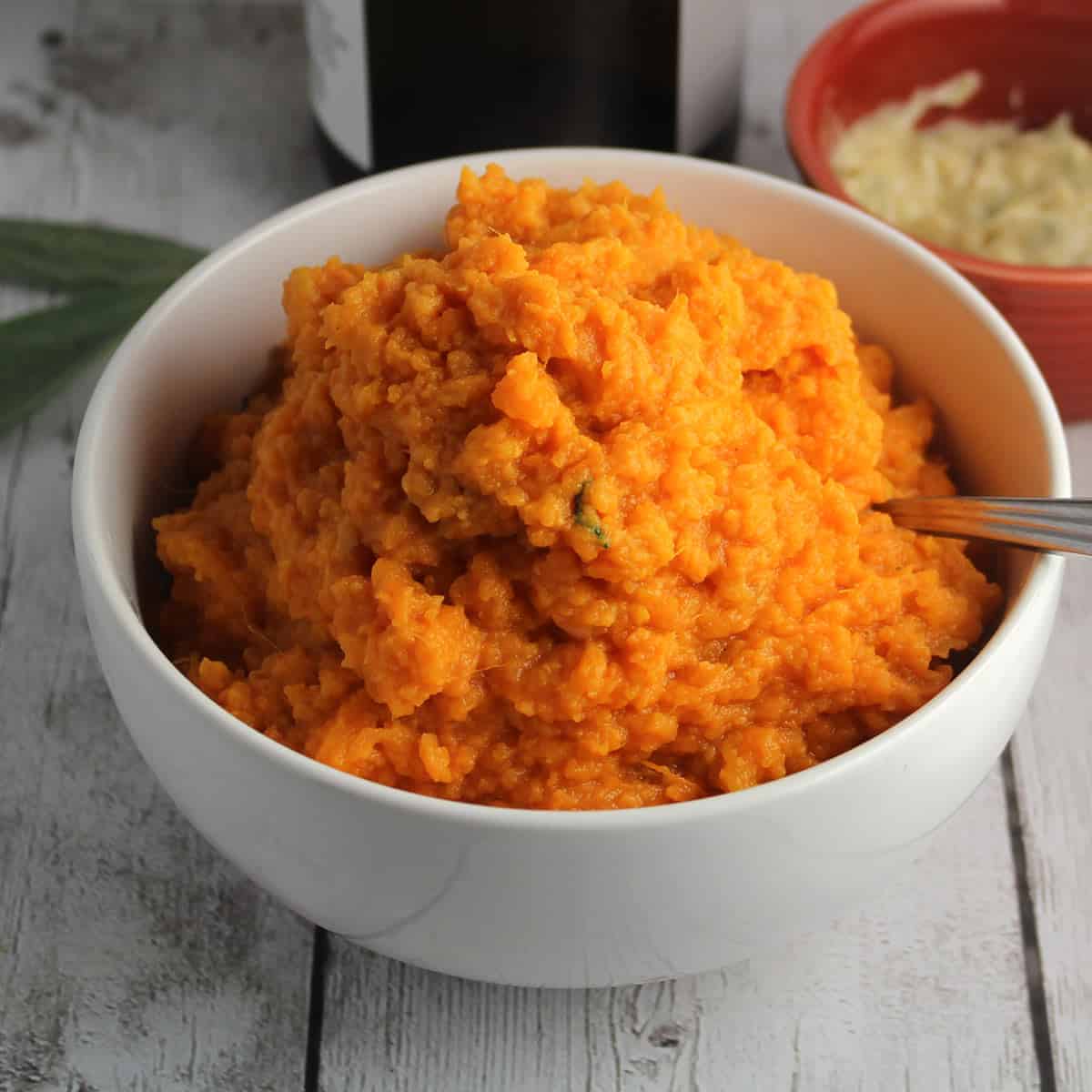 Sweetness from the potatoes contrasted by lively spices and savory butter. Definitely one of my favorite side dishes!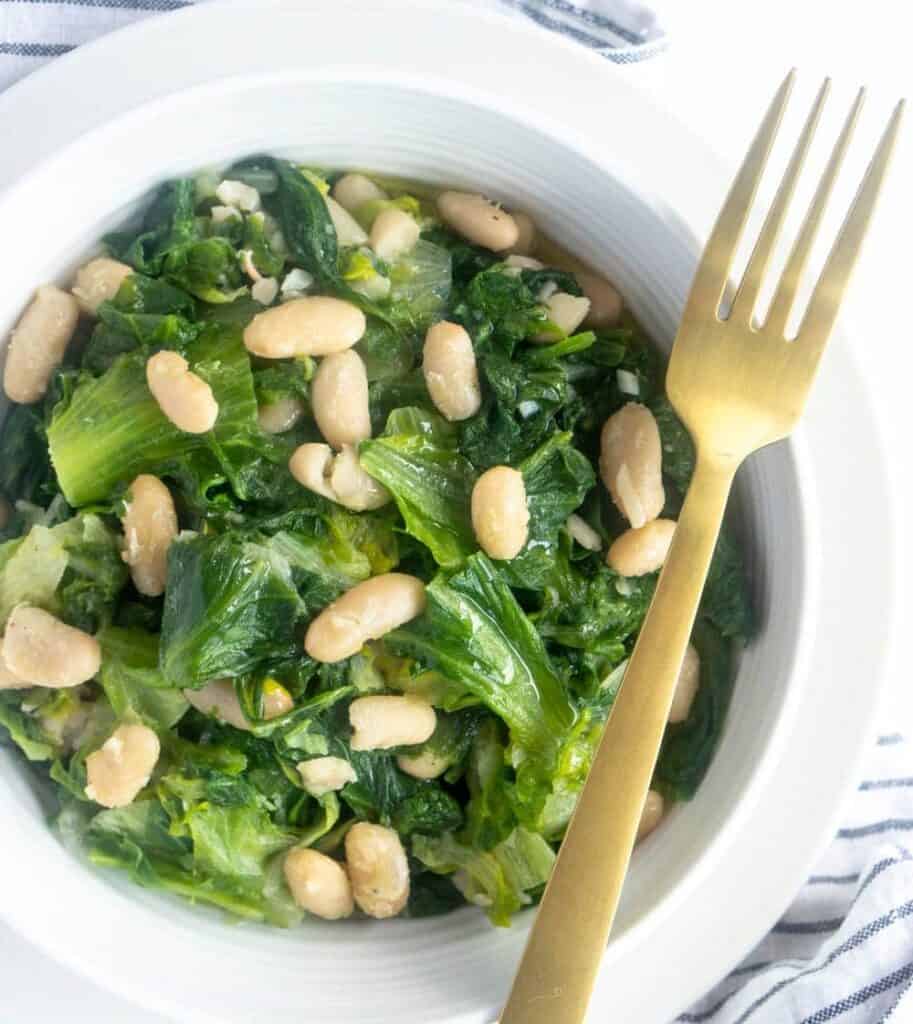 This escarole and beans recipe from Pina Bresciani looks like a great side dish for our sirloin steak, and would complement the sweet potatoes, too. Leafy escarole is boiled, and then sautéed with beans and garlic.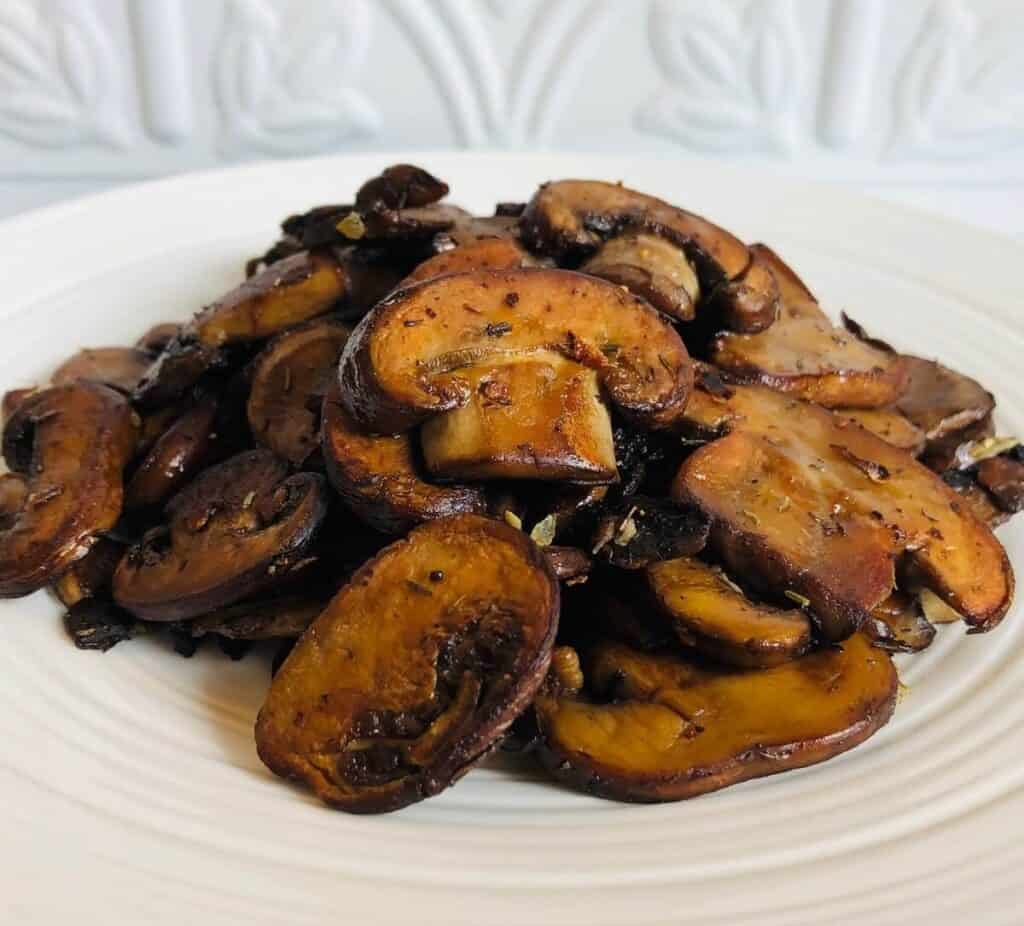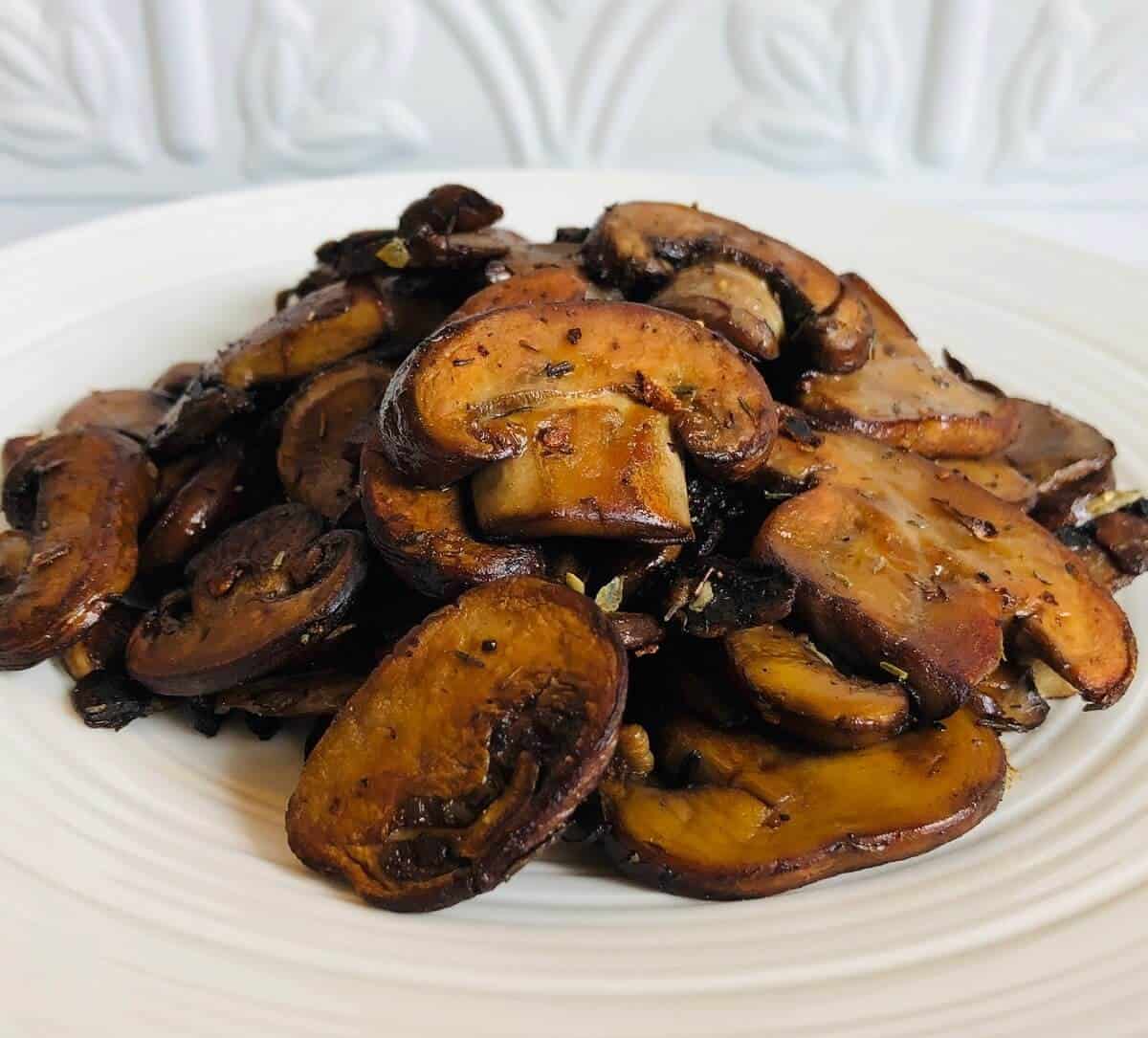 These caramelized mushrooms from A Sweet Alternative are a great way to round our steak main course! Bonus – mushrooms are very wine friendly.
Third Course (Dessert)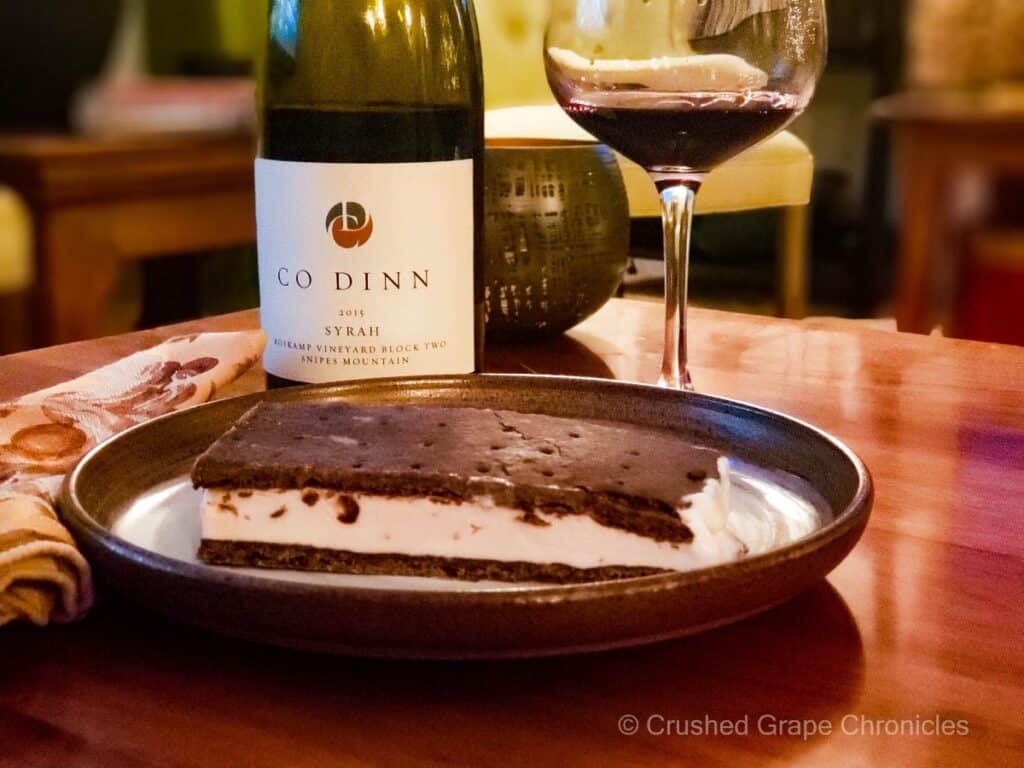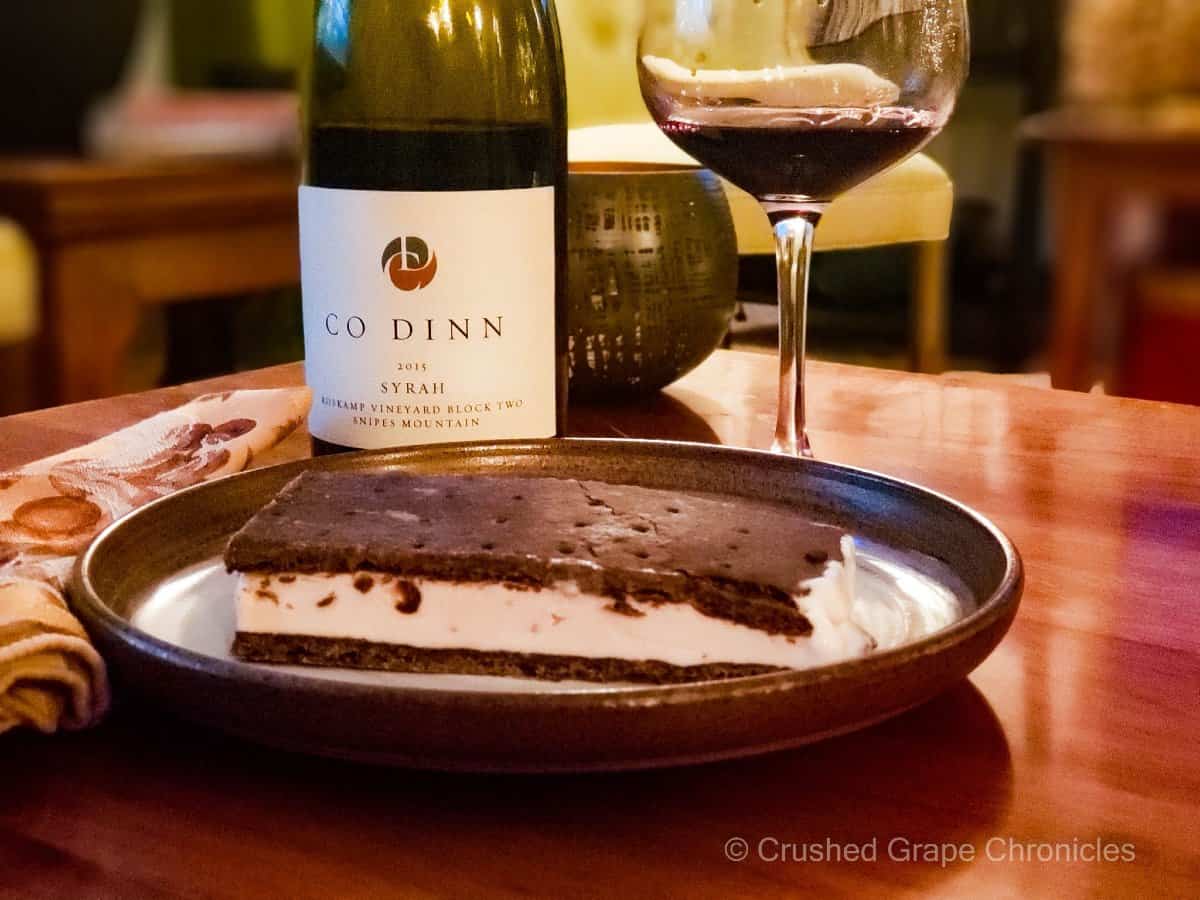 I appreciate a good dessert, but rarely make my own. So I asked Robin from Crushed Grape Chronicles to suggest a dessert pairing to wrap up our wine dinner menu. She suggest this Black Cherry Ice Cream Sandwiches with espresso and cocoa cookies. Sounds good to me! For some more dessert pairing ideas, check out our Thanksgiving menu plans which have several.
Dessert Course Wine Pairing
Robin served the ice cream sandwiches with the Co Dinn Syrah, which she describes in this article. You could definitely pour a good Syrah or Zinfandel to go with the steak course as well as dessert.