12 Super Recipes for Game Day, along with some beer and wine picks to enjoy with the food…and the big game! Peruse our recipe picks, or if you are thirsty and want to jump ahead to the beverage section at the end of the post, click here. Disclosure: some of the super recipes we link to here were sponsored by brands. We have noted which recipes are sponsored in the text describing the recipe.
Are you ready for the big game on Sunday? We sure are here in New England! Excited to watch our local team go for their 5th 6th championship.
The game is just one part of the national event coming up on Sunday. There are the commercials, half time show, and of course, the food. With that in mind, I'm rounding up 12 Super Recipes for Game Day that are perfect as you gather with family and friends for the game. All this food could make you thirsty, so I'm also sharing some of my favorite beverages for game day.
Super Recipes for Game Day
Roasted Beet Dip with Fennel and Garlic
Our Roasted Beet Dip with Fennel and Garlic recipe is a great option to still get some nutrition in your game time nibbling! Great colors will make it stand out amongst the other offerings. This one is great with Pinot Noir.
Staying with the healthier theme for now, we share our Curried Cauliflower Dip that combines roasted cauliflower with flavorful curry. You can nibble on this one all game and still hold onto that New Year's resolution. (if you've made it to February holding to it, YOU deserve a trophy!).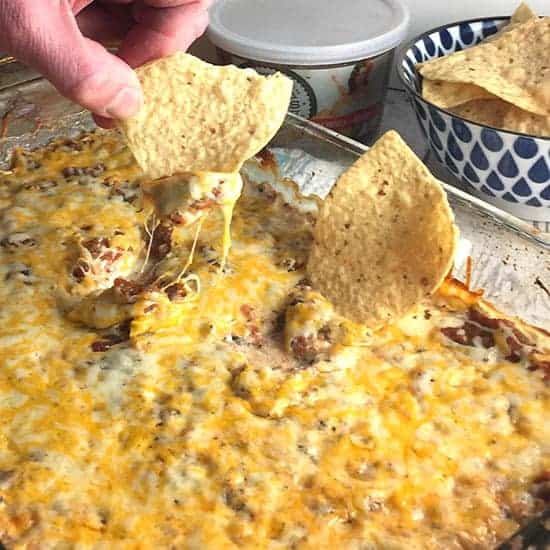 If you're feeling a bit more indulgent on Sunday, you might want to dig into our Easy Mexican Dip. Warning: you will find it hard to stop!
Super Easy Spicy Green Onion Dip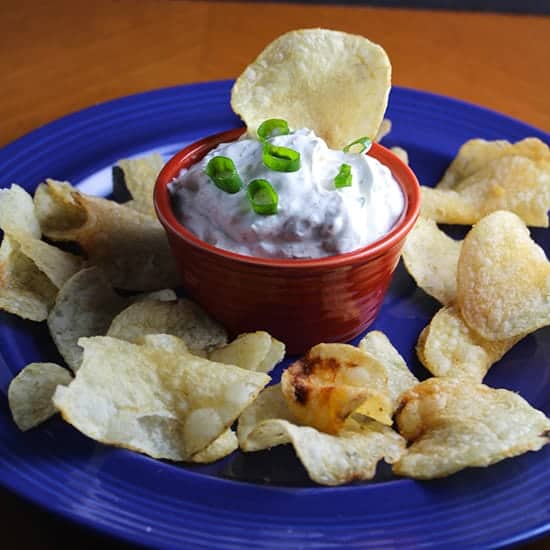 Super Easy Spicy Green Onion Dip is an oldie but good from Cooking Chat. We whip this up for almost every gathering that calls for appetizers. This has a nice kick, so if you make this be sure to read on for some beverage tips!
Bacon and Steak Crostini with Dean's French Onion Dip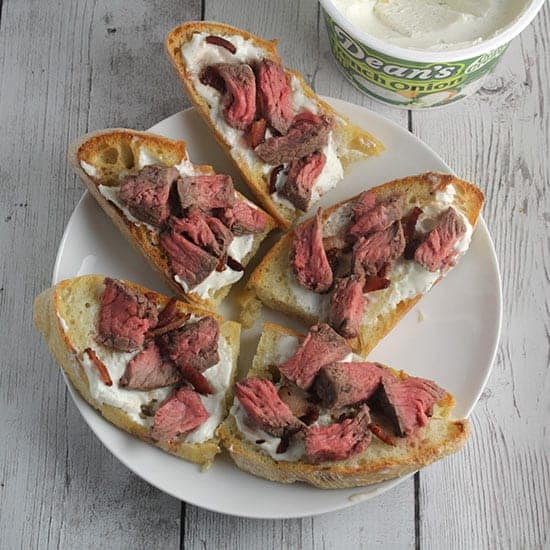 Toasted crostini topped with Dean's French Onion Dip, bacon and tender steak makes for a savory treat. (sponsored recipe)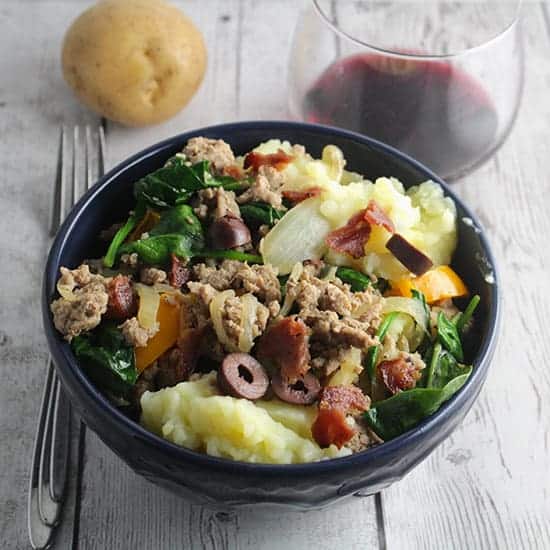 We just posted this recipe the other day, featuring mashed golden Idaho® potatoes topped with turkey, spinach and other tasty goodness. Another recipe you can feel good about enjoying!
These tasty sandwiches feature pulled pork from the slow cooker topped with a red cabbage slaw. They get some nice kick from some good hot sauce. Definitely earns its spot in this Super Recipes for Game Day roundup! (sponsored recipe)
Slow Cooker Turkey Chili with Avocado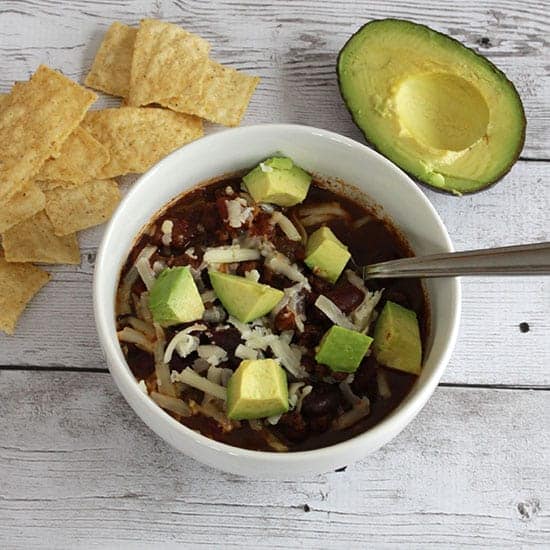 Can't have a game day recipe roundup without chili, right? We love to make turkey chili in a slow cooker. Perfect for game day, you can keep it warm and people can scoop it out when they are ready. If you're rather make a stove top chili, try our Easy Black Bean Turkey Chili.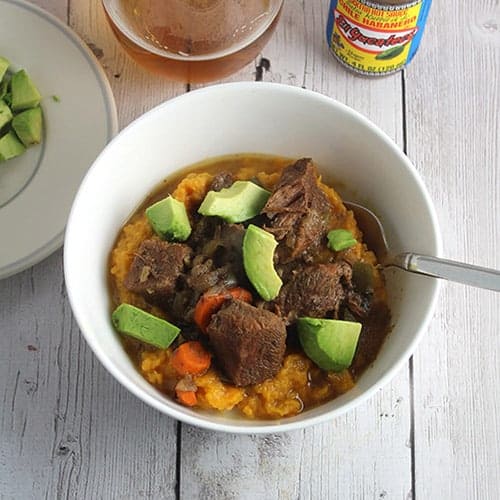 While we're on the topic of hearty football food from the slow cooker, let me also mention our delicious Spicy Slow Cooker Beef Stew made with El Yucateco® XXX Hot Kutbil-ik Sauce. This packs just the right amount of flavor. I like serving it over mashed sweet potatoes for some contrasting flavors. (sponsored recipe)
Skillet Pie with Mushrooms and Caramelized Onions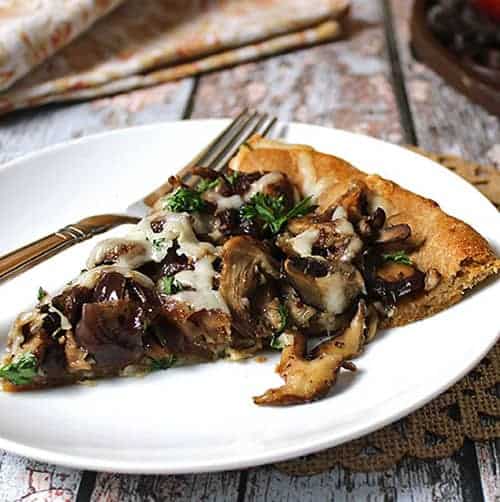 It is highly likely that we will eat some pizza on Sunday, so we need to include pizza in our super recipes for game day. This is one food we tend to outsource more than make at home. So our pizza share here is a guest post from Cynthia at My Nourished Home.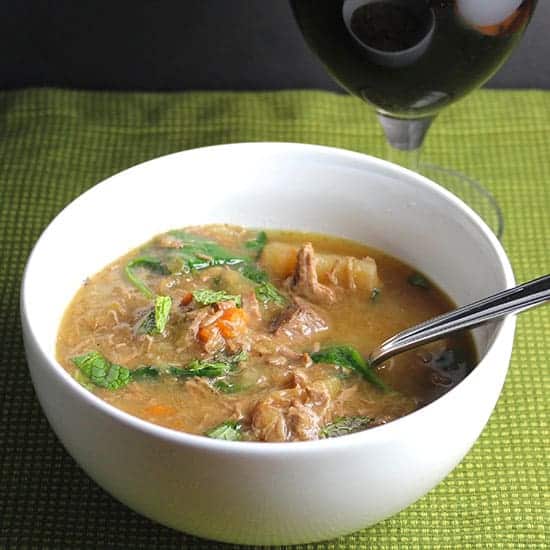 We will finish out our list of 12 super recipes for game day with another slow cooker special. Get this lamb stew ready in the slow cooker, and people can serve themselves the tender, fall apart lamb when they are ready.

Beer and Wine Picks the Big Game

These were my beer and wine picks for the 2017 Super Bowl.
Well, beer is the adult beverage of choice for watching the big game, so I will start there. New England has a wide array of breweries, so I'm going to stay loyal and focus on some local beers. Sam Adams helped to launch the craft beer movement in America. Though they have grown into a large brand, they still offer high quality beer. Their basic Boston Lager is always a good choice. Lately I've been enjoying two of their new seasonal ales. Hopscape, shown below with some skillet pork shops, is a wheat ale brewed with West Coast hops. Fresh as Helles is a refreshing lager with orange blossoms blended in.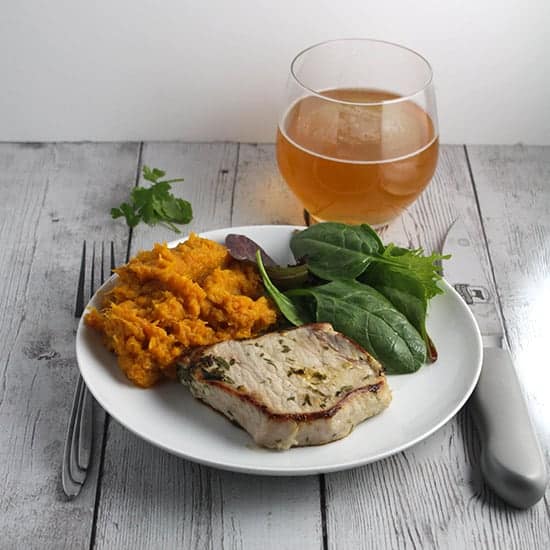 Let's mention a few of the smaller breweries with some good options for game day. Hopponius Union from Jack's Abbey lives up to its billing as "Wicked Hoppy"; if you like IPAs, this one kicks it up a notch. Another local IPA I like is Greenhead IPA, which gets its name from a pesky fly that visits some beaches in the area from time to time. That one is from Newburyport Brewing Company. And don't forget about Lord Hobo Brewing, located in our hometown of Woburn. I'll be sure to open a Boomsauce from Lord Hobo, as it seemed to serve the Pats well during the first two playoff games.
Mayflower Brewery offers a number of beers I've enjoyed. Their Golden Ale is good easy sipping. Mayflower also has a Porter that would be great with our Irish Lamb Stew.
Being the wine fan that I am, there will likely be some wine opened during the game at some point. We have tested wine pairings for guacamole, a popular football food. The Riesling idea mentioned there would play nicely with other football appetizers.
Pinot Noir is a versatile, food friendly red that could be a good choice. The 2013 Ellipsis Pinot Noir from the Russian River Valley is a good value at around $20.
If you're looking to sip some wine with that pizza, you will probably want to go for Italian. Any number of Chiantis can do the trick–the Erik Banti Carato Toscana is a good value and tends to be widely available. If you want to try something different, I like the 2014 Luccarelli Negroamaro from Puglia, which can be had for $10 to $12. For the 2019 game, I grabbed a similarly priced Negroamaro from Sicily.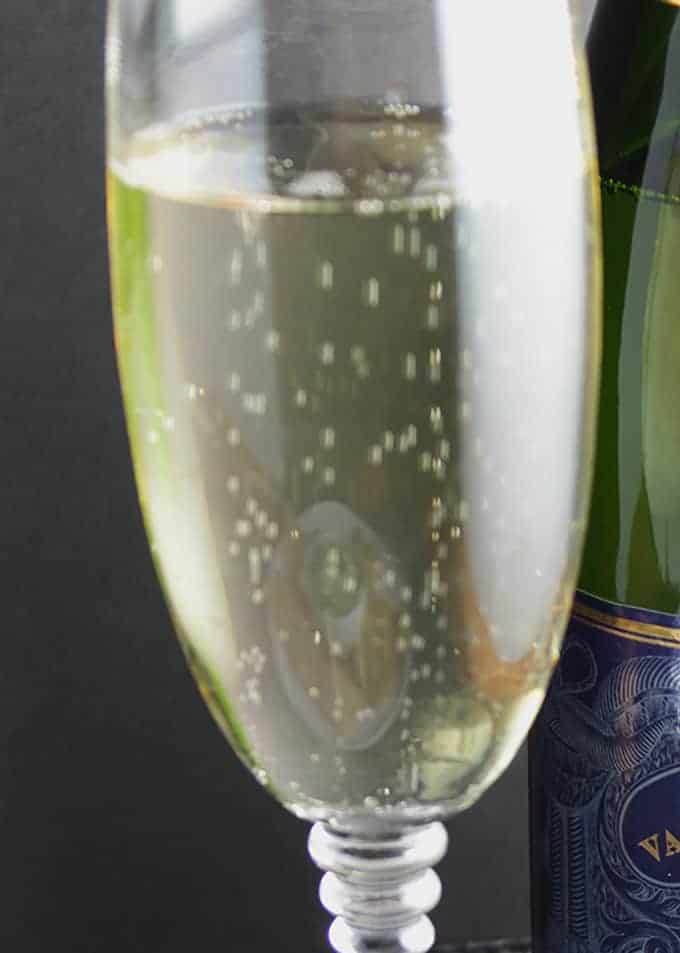 If you want some bubbly to celebrate after the game Westport Rivers Winery in Southeastern Mass. is known for high quality sparkling wine.
Whether you are cheering for the Rams or the Pats on Sunday, I'm sure we can all agree that enjoying the game with family, friends plus good food and drink is a pleasant way to spend a Sunday evening. Enjoy!